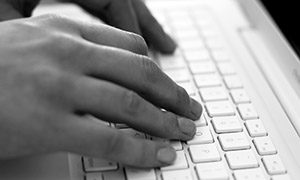 Are you considering a new host for your nonprofit website? Whether you've already narrowed your search or you're just getting started, the following checklist will give you some pointers on selecting the best website hosting company for open source websites built on Joomla and WordPress.
Factor 1: "Unlimited" Bandwidth and Disk Space
While many website hosting companies advertise "unlimited" bandwidth and disk space, in actuality, all servers have a limit. If you're using too much of the server's resources, your account could be restricted, or you could incur additional fees from your host. While many websites will never exceed these limits, it's helpful to know which level of bandwidth, storage space, memory and CPU will push the limits of your account. If you know your current website's monthly traffic, and the resources you're using on your current server, you'll be able to better determine if the new hosting plan will meet your specific needs.
Factor 2: Automated Backups
Some hosts include automated backups, while others charge additional fees for this service. Still others don't offer them at all. Whether you purchase backups from your host or another provider, this purchase will be worth every penny should you need to restore your site. If a host advertises included backups, be sure to find out at what interval these backups are taken and how long they're saved. I once worked with a client whose host advertised this service without giving any details regarding the frequency or the availability of these backups. When the client actually needed to restore his site, the host explained that the backups were not guaranteed, and provided no assistance.
Factor 3: Price
While price should definitely factor into your decision, it should not be the primary factor in your decision. A shared website hosting account will usually run you between $3 and $15 per month, but it's helpful to keep in mind that introductory rates may be different than renewal rates. Be sure you know what it's going to cost long term. Some website hosting companies also offer things like free website transfers, money-back trial periods, or even $50 to $100 in Google Adwords credits, which should also be taken into consideration.
Factor 4: Easy-to-use Control Panel and FTP access
Control panel access is critical if you want to be able to manage things like email accounts, FTP user accounts, files, WordPress and Joomla installations, subdomains, databases, and more. Ask your potential website hosting provider about which control panel they offer. If it's cPanel or Plesk, a simple Google search will produce everything from screenshots to tutorial videos, which can help you familiarize yourself with these tools. If your host offers another proprietary control panel, be sure to do your homework so you know which features will be available to you.
Factor 5: Technical Support 
24/7 technical support is critical. Whether you prefer a host that offers chat support or phone support, be sure to choose one that is available around the clock in case urgencies arise. While most hosts will not help with CMS-specific issues, a good host will be knowledgeable when hosting-related issues arise, and will work with you to help resolve the issue as quickly as possible.
Factor 6: Uptime
Be sure to look at the uptime stats of your potential host, and steer clear of anything less than 99.9%. Some hosts will also offer an uptime guarantee, which reimburses hosting charges for downtime. Much like price, this should not be the only factor you consider, but when combined with the factors mentioned above, uptime stats can help you make the right decision about the website hosting company that's best for you.