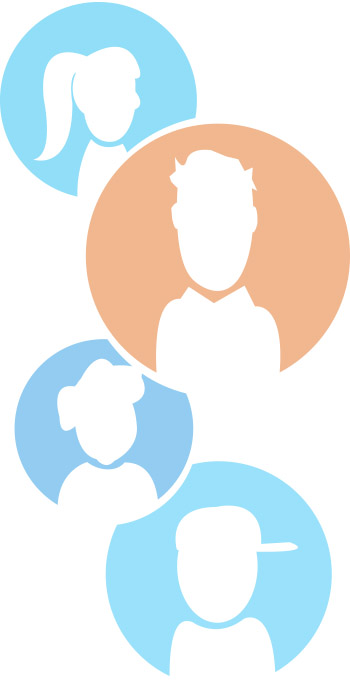 Do you currently use a blog to communicate with your constituents? Do you want to improve the quality and duration of your website visits? When creating content for your nonprofit website, one of the key questions you need to ask yourself is, "Who am I writing to?" If you've done any research on marketing and branding for your organization, you may have come across the term "persona." Personas drills down into your target audience to define specific types of people within that audience. Once you know who these people are, you can craft your messages to cater to these visitors.
For example, if your nonprofit organization is an animal shelter, you may have several key personas visiting your site. One may be a high school student who has an interest in protecting animals, specifically dogs. She does not have money to donate to your cause, but she does have the time and interest to become a volunteer.
A second persona may be a philanthropic businessperson who has an interest in supporting local nonprofits. While he has a busy schedule and cannot commit to volunteer, he has both the means and the interest to support your cause financially.
A third persona may be an older person who does not have a specific passion for your cause but is attuned to the community. This person spends a lot of time in the neighborhood, and notices stray animals. While this person may not donate or volunteer, he may come to your site looking for contact info.
When considering your personas, you'll want to consider things like demographics, life circumstances, motivation, habits, behavior patterns and goals. In order to be sure your message is clear and effective, you'll need to cater your Calls-to-Action (CTAs) to these individual people. Rather than crafting a message that would resonate with everyone (and possibly no one), your message can speak directly to the people who you know will see your content.
You may be asking how to figure out which personas will visit your site. One way is to interview current donors, volunteers or people who have attended your events. Ask them questions about who they are, what they do for a living, where they live, what motivates them, what challenges they face, and how involved they want to be with what you're doing. If time does not allow for multiple interviews, try an online survey. Several free tools exist like Survey Monkey or Google Forms, which would allow you to quickly and easily build an online survey.
After collecting data from a solid sampling of your constituents, you'll have a better understanding of your key personas, and you'll be able to craft messages that will more effectively resonate with your online audience.
Have you tried researching your key personas? Let us know what you found in the comments below.